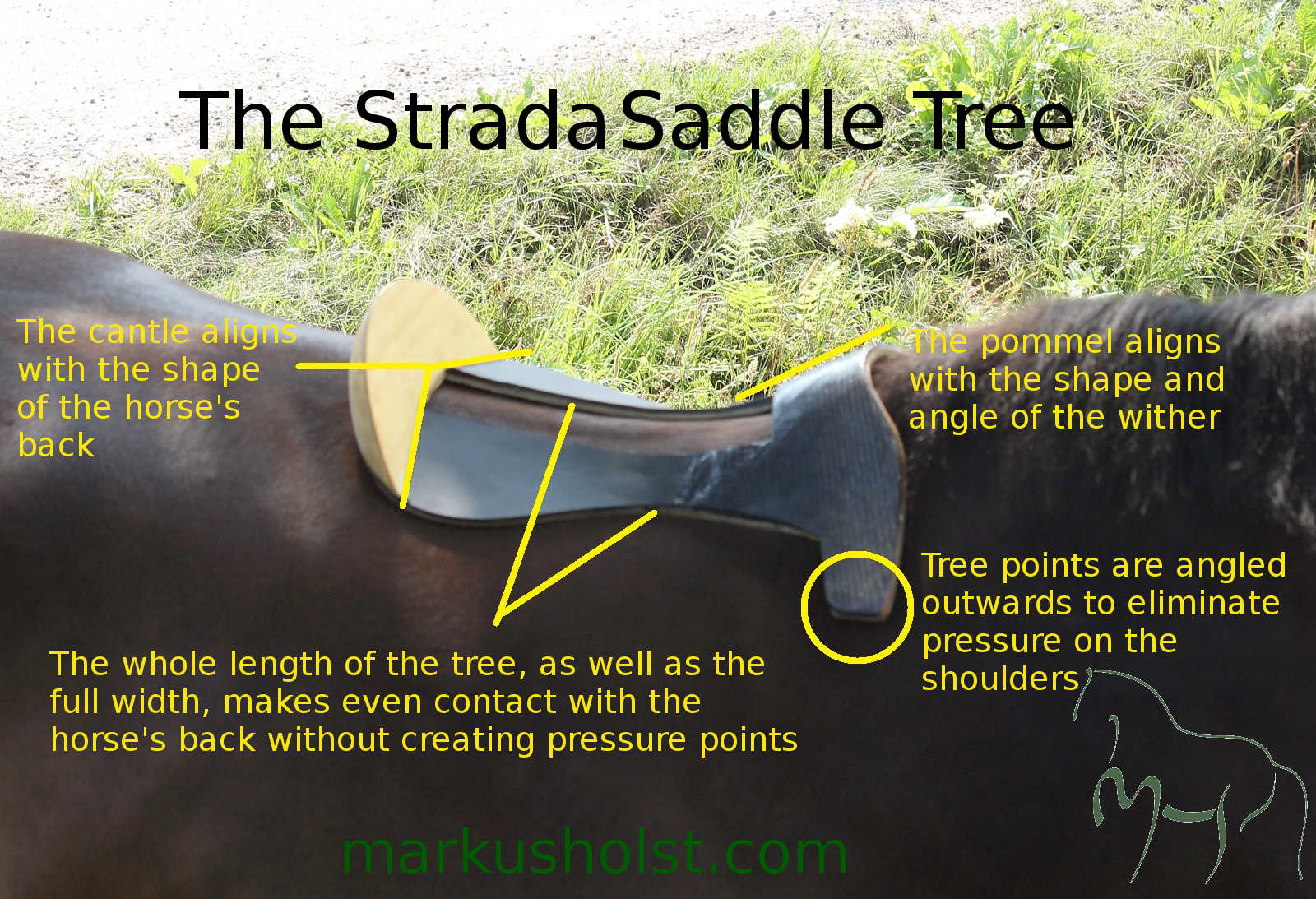 The Strada Saddle's unique design offers a seamless interface between horse and rider. We design and make the tree on which the saddle is built ourselves. The importance of flexibility and fit cannot be overemphasised.
The weight, stirrup bar position and girth attachment is vital to comfort, freedom of movement and aid application.
1. The light in weight Superflex® tree, designed to follow the movement of the horse.
2. The panels support the rider by being under the tree and automatically mould to fit the horses back. (In most modern saddles the panels are not always positioned directly under the tree which increases the chances of pressure points at the front and rear of the saddle.) Although the material we use in the panel absorbs shock, it cannot cause the saddle to bounce due its slow recovery characteristics at body temperature.
3. The girth position and attachment is under the saddle flap to prevent interference with the foreleg when moving in extension.
How to order
There are six different Strada tree types:
W - Small TB's, Light endurance Arab x TB'S
S - Warmbloods, Large TB's, and some Iberians.
I - Iberians, Arabs and muscular Warmbloods, Cobs.
C - Draughts, Arabs, and some Iberians
IC - Muscular shouldered Iberian and warmblood dressage horses
L - For horses wide across the shoulder
Send me pictures of your horse's back according to this document and I will come back to you with fitting assistance and suggestions.
The saddles are made on demand, so the estimated time of delivery is 8 weeks