Perfection for the multi-discipline rider
In our opinion, not enough thought has gone into the design of multi purpose saddles in general.
This is why we avoided the description title "General Purpose". A "GP" to me says "compromise" and those that know our products will have discovered that this has never been part of our design strategy!
I must say that having spent the last 12 years designing a "specialist" dressage saddle to feed my desire for perfection in this discipline, I have been guilty of ignoring the needs of others and their desire to enjoy other aspects of equitation. So here is our multi purpose saddle and it is certainly no "compromise"!
New: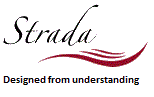 Strada multi purpose saddle
Countryman
SEK 24.995,-
app. USD 3.044.83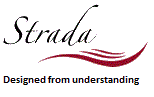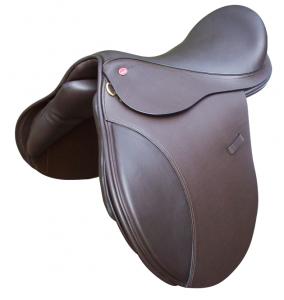 Strada multi purpose saddle
Esprit de Equitation
SEK 24.995,-
app. USD 3.044.83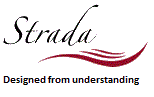 Strada multi purpose saddle
Randonnée
With extraloopsfor equipment
SEK 24.995,-
app. USD 3.044.83
How to order
There are six different Strada tree types:
W - Small TB's, Light endurance Arab x TB'S
S - Warmbloods, Large TB's, and some Iberians.
I - Iberians, Arabs and muscular Warmbloods, Cobs.
C - Draughts, Arabs, and some Iberians
IC - Muscular shouldered Iberian and warmblood dressage horses
L - For horses wide across the shoulder
Send me pictures of your horse's back according to this document and I will come back to you with fitting assistance and suggestions.
The saddles are made on demand, so the estimated time of delivery is 8 weeks