The new Esprit de Cross event saddle has been designed for jumping and riding across country at speed. It features a completely new tree specifically designed for forward seat riding. The lower and extended cantle helps the rider to maintain an appropriate position when negotiating different kinds of obstacles and terrain.
The panels are massive and feature the same shock absorbent materials used in our other models. Using this concept we have reduced any discomfort to the horse's back when landing (even from the highest obstacle), to virtually nothing!
The panel material is heat, pressure and humidity intelligent and, at body temperature, will not cause the saddle to bounce (a serious problem found in ordinary foam filled panels).
In addition, we have found that rider stability is increased if the panels fit higher into the head of the arch: this helps to prevent the saddle rocking forward during take off.
The saddle itself is extremely light in weight and is made from the highest quality leather.
NB. The thermo-soft panel makes minute adjustments, according to the shape of the horse when in use. As soon as the saddle is removed they will return to their original form.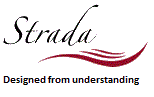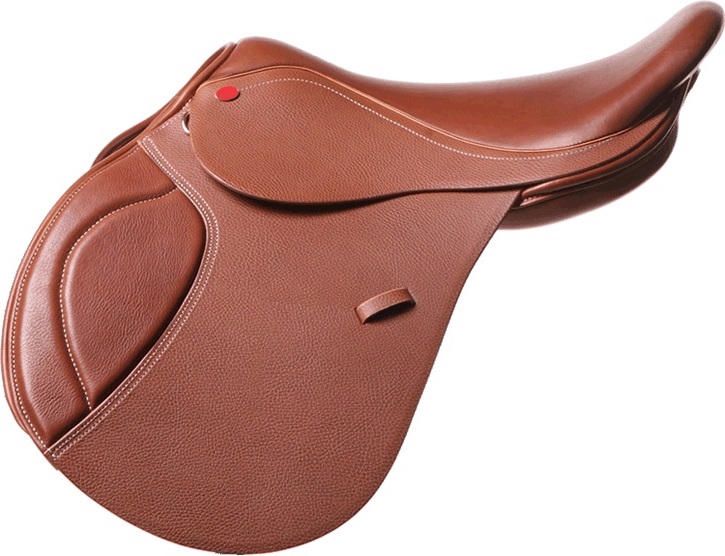 Strada Jumping Saddle
Esprit de Cross
SEK 24.995,-
app. USD 2.746.40
How to order
There are six different Strada tree types:
W - Small TB's, Light endurance Arab x TB'S
S - Warmbloods, Large TB's, and some Iberians.
I - Iberians, Arabs and muscular Warmbloods, Cobs.
C - Draughts, Arabs, and some Iberians
IC - Muscular shouldered Iberian and warmblood dressage horses
L - For horses wide across the shoulder
Send me pictures of your horse's back according to this document and I will come back to you with fitting assistance and suggestions.
The saddles are made on demand, so the estimated time of delivery is 8 weeks