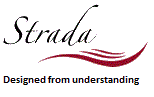 Strada Iceland saddle
Esprit de Iceland
SEK 25,995.00
app. USD 2,692.95
How to order
There are six different Strada tree types:
W - Small TB's, Light endurance Arab x TB'S
S - Warmbloods, Large TB's, and some Iberians.
I - Iberians, Arabs and muscular Warmbloods, Cobs.
C - Draughts, Arabs, and some Iberians
IC - Muscular shouldered Iberian and warmblood dressage horses
L - For horses wide across the shoulder
Send me pictures of your horse's back according to this document and I will come back to you with fitting assistance and suggestions.
The saddles are made on demand, so the estimated time of delivery is 8 weeks