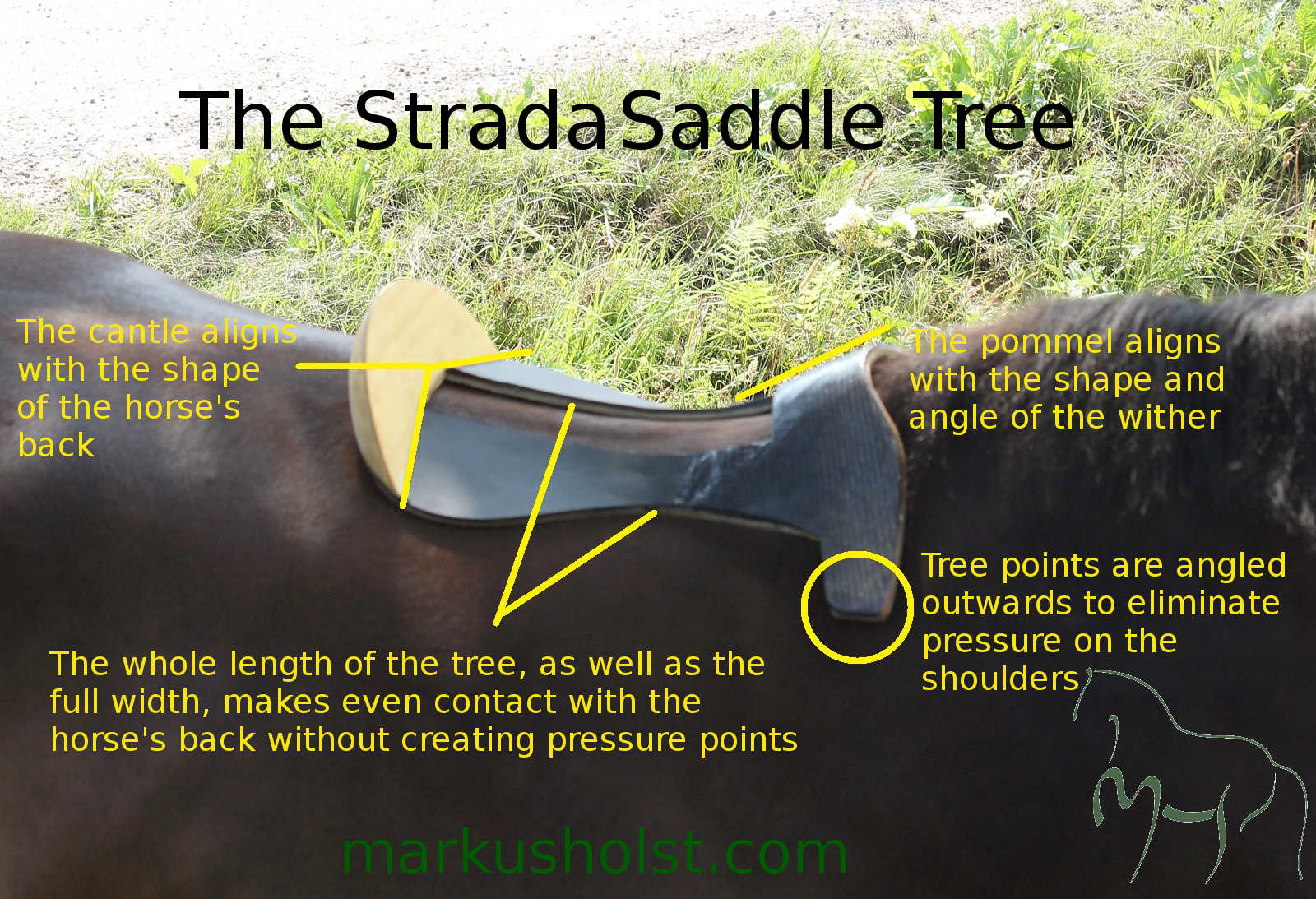 With my saddles, I pick up where my friend David left off with his Strada saddles. I want the same classic minimalism where the function creates the design.
The open seat provides a good placement of your pelvis with a relaxed and upright seat.
The shock-absorbing panels in memory foam adapt to the horse's back.
The flexible tree of Finnish birch ply, leather and kevlar, free of metal, aligns with the horses back in its entire length and width and follows the horse's movements.
The points are angled outwards to eleminate the risk of pressure on the shoulders.
Only 46 cm (18") long and 7 kilos (15 ldb) light.
The saddle is available in several widths and shapes, also adapted for wide horses.
The design of the saddle is simple and functional. The low weight, the position of the stirrup bars, the position of the girth straps (billets) and the shallow seat provide good comfort with good freedom of movement for the rider, which facilitates a good seat, balanced aids and a good feel of the horse's movements.
The saddles are only sold after fitting, either by visiting you or via video call. The saddles are manufactured on order, so the delivery time is about 8 weeks.